Tours in Skagit River

Sign Up for our Newsletter 
Join Now ! 


Visit Our Sponsors: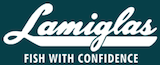 Gift Certificates
 To purchase a gift certificate:
Step 1:Tours in Skagit River
Step 2:

Step 3:Tours in Skagit River
 After your friend or relative has received the gift certificate they can call or Email to schedule the day they would like to go
You can also call us and purchase the gift certificate over the phone or send a check to:
Skagit River Guide Service
P.O. Box 2324
Mount Vernon, WA 98273
Our cancellation policy is at least 10 days notice.   Rescheduling a trip within this ten day period is considered a cancellation. Since most trips are booked way in advance,  last minute cancellations usually mean lost revenue for that day, and although we understand things do come up and want to work with you as much as possible, our policy is strict.  If you do need to cancel please let us know as soon as possible.  If we can possibly fill your date with other clients we would void your commitment for that day.
If you received a gift certificate and cancel within the 10 days that you scheduled your trip the certificate is forfeited.